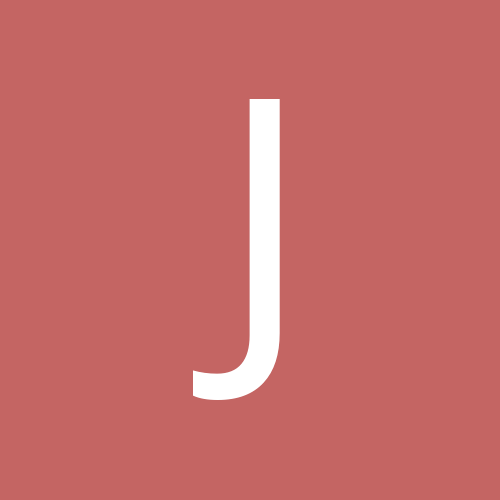 Content count

48

Joined

Last visited

Days Won

1
Community Reputation
16
Good
Recent Profile Visitors
The recent visitors block is disabled and is not being shown to other users.
J'ai pris du 4 et du 6mm je crois. Vu le prix.. Ca permet de doubler aux endroits ou ça chauffe le plus,

Je n'ai pas la possibilité de mesurer la résistance dans l'immédiat désolé Pour les gaines, j'ai acheté sur ebay : Celles-ci que je recommande : https://www.ebay.fr/itm/302415990824h Et celles-ci que je déconseille : https://www.ebay.fr/itm/8-20mm-50cm-Gaine-Tressee-Fibre-de-Verre-Silicone-Haute-Temp%C3%A9rature-Anti-Feu-UV/332986881062?ssPageName=STRK%3AMEBIDX%3AIT&_trksid=p2060353.m2749.l2649

J'ai mis 2 gaines haute température sur chaque fils, heureusement car les rouges ont en partie cramées (elles ont cuit puis craquelé en mille morceaux.. Les fastons des résistances d'origines sont aussi en 4.8mm.

1

J'ai reçu la version caliente, je pense que c'est la plus adapté :

1

Je vais tester. Tu rajoutes quand les 20% de farine restant ?

Merci, je faisais effectivement exactement ce qu'il dit de ne pas faire à la fin de la vidéo 😀 Donc en fait, on mélange tous les ingrédients d'un coup, et on fait simplement des rabats pendant 10min ? Ah oui je vais tester ça. Je viens de recevoir ma terracotta, ça risque de régler les problèmes de dessous de pâtes un peu brûlée que j'ai pu avoir.

Julien56 replied to Lavezzzi's topic in Water

Pour un TH précisément entre 5 et 20°f, vous avez en Bretagne la Plancoët qui fait 12.53°f (Calcium: 24mg/l et Magnesium: 16mg/l)

Mes réalisations du jour : Les pâtons qui se sont un peu mieux tenus, la pâte était meilleure en montant à 37gr de sel /l, et les pâtons de 200 grammes sont plus adaptés au four, je vais même tenter de diminuer encore. Une petite interrogation quand même : Je trouve que le dessus de ma pâte (pas au niveau du cornicione mais au centre, en dessous de la garniture donc) manque un peu de cuisson. La pâte est humide et d'aspect "pas cuite". A quoi cela pourrait être dû ? Pate trop épaisse ? Trop de garniture ? Température du four ou de la pierre trop faible ?

Photos de la pizz du jour, même pâte avec 24h de frigo en plus. Cuisson un peu mieux maîtrisée, je suis plutôt satisfait du résultat. Le cornicione est un peu faiblard, je me rends compte que j'ai eu un vrai coup de bol sur ma première postée en début de topic !

Ca semble être une bonne base à un prix abordable. Hâte d'avoir ton retour !

Tu aurais un lien pour voir le four ?

Première session avec la Caputo Cuoco hier, même protocole sur 24h : Pâtons de 210gr (je vais diminuer, c'est trop pour ce petit four) TC 18° 65% d'hydratation 30gr sel/l (trop juste, pâte un peu fade je trouve) J'ai trouvé la pâte un peu meilleure en goût, un peu plus facile à abaisser (moins élastique), mais je trouve le pâton toujours trop mou et collant quand je le sort de la boite. Mais finalement c'est peut être normal.. ? Enfournement un peu délicat et tardif, la pâte s'est repliée sur un coté et à légèrement noircie en dessous,. On fera mieux la prochaine fois ! ps: Ne faites pas attention à la recette, je me concentre sur la pâte pour le moment 😄

Ça roule, merci pour ta réponse !

Quand le pâton est trop collant ou liquide, jusqu'à combien de temps avant l'abaisse peut-on rebouler ? et faire des rabats ? Peut-on le faire même au dernier moment ?

Je pétris à la main.. Si vous avez une vidéo ou on voit le bon geste, je suis preneur !